A group of FedUni students will donate blood at the Blood Bank at Traralgon (Seymour St). Transport provided from Gippsland Campus.
Interested in participating? Find out more on the FedUni NSVW webpage or contact 03 5122 6779 or This email address is being protected from spambots. You need JavaScript enabled to view it.
Each year, FedUni runs a variety of events and activities to raise awareness of volunteer opportunities, and promote volunteering amongst students. 2016 is no different, they have a bumper week of events and activities in store for NSVW! 
To see what FedUni got up to last year, head over to their NSVW Photo Album.
Follow FedUni on Facebook and Twitter.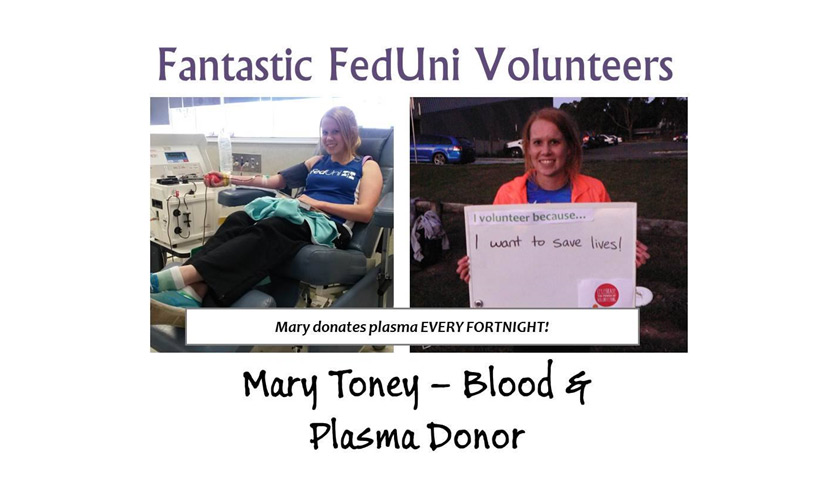 Photo credit: FedUni Student Leadership Facebook page