What is student volunteering?
Volunteering is time willingly given for the common good and without financial gain.
It is a choice made by you to make a difference. Volunteering is about supporting non-profits or community groups by willingly giving your time, skills and enthusiasm to become involved and take action on issues that are important to you.
---
Volunteering & employability
Up to 85% of employers believe volunteering to be just as credible as paid work. If you're having trouble finding the right role in your industry, volunteering could be an easier way to reinforce your resume and your skill set.
Presenting yourself confidently during an interview can be challenging. However, 92% of employers said that relevant volunteering experience gives candidates an edge in job interviews. It's a great talking point that can help you make a connection with a potential employer.
According to Amanda Robinson, Head of SEEK volunteer, "…employers are telling us that volunteering can speak real volumes about a candidate's dedication and commitment to causes." If you're working towards a paid position in a socially responsible organisation, volunteering experience will be a strong indication of your integrity. Regardless of the field, employers see volunteers as trustworthy, proactive and motivated.
---
Volunteering has many benefits for you & the community
Professional development

Gain valuable work experience
Learn new skills and develop employable skills for your future job/ career
Network references for your CV
Build industry connections and networks 

Personal development

Feel good knowing your work makes a difference
Build your confidence
Act on your values, passions and interests
Enjoy new social and cultural experiences
Improve your physical and mental health
Bring your own insights and ideas into the community
Have fun!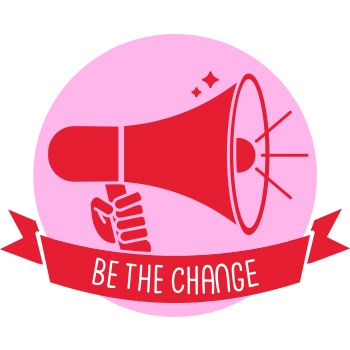 Make an impact in your community
Help not-for-profit organisations enhance and extend their cause
Spread the word and increase awareness of important issues
Raise funds to support the work of volunteer organisations and causes
Improve other people's quality of life
Give as little or as much time as you want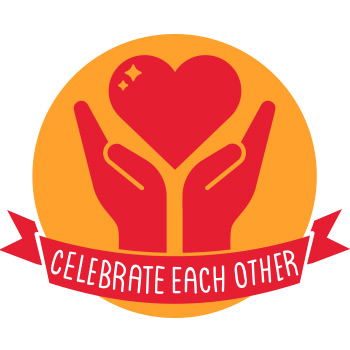 Encourage other volunteers
Recognise other volunteers and volunteer organisations
Share your story on social media or with friends and family
Promote inclusion and diversity
Other perks:
Free training
Freebies (i.e. tickets, food and drink, an event shirt)*
Change the world!
*Applies only to certain events, usually in volunteer position description or email organiser direct to confirm
Many nonprofits are comprised entirely of volunteers, and many important services wouldn't be provided if it wasn't for their vital contribution.
---
---
What areas can you volunteer in?
There are so many ways you can choose to volunteer.
Cause 
 Example of an organisation
 How you could make a difference

Animal Welfare

RSPCA is a community based charity that works to prevent cruelty to animals by actively promoting their care and protection. Over the past 10 years, they have adopted, reunited with their owners or released into the wild 700,000+ animals.

Volunteer animal care assistant: experience hands on work with animals, (i.e. cleaning pens, walking animals and providing animals opportunities to interact with other animals).
Community engagement volunteer: Represent RSPCA at various offsite events, engaging with the public to promote and facilitate animals available for adoption.

Support good mental health


Reachout.com provides specifically targeted information to help any young person who visits the service. When they visit the site, a young person will be guided to practical tools designed just for their needs, even when they don't know what their looking for.

Youth Ambassador: be part of a national team working to make sure the service stays relevant and accessible. For example by engaging in fundraising events and participating in media interviews.
Peer Moderator: Work exclusively online on the forums to keep the online community safe and supportive. For example, providing support to a member or hosting monthly chats with mental health experts.

Stopping racism

All Together Now aims to prevent racism by promoting racial equality through education.

Graphic Designer: Assist the organisation with graphic design work, such as communications for print and web (i.e. posters and flyers) and drawing and printing charts, illustrations and other artwork.
Website Manager: Assist with the smooth operation of the website, for example running security updates, optimising google adverts and advising on technical improvements.

LGBTQI+ rights and social justice

The LGBT helpline provides access to a network of trained volunteers who provide listening support and information services for LGBT people as well as their family and friends.

Call Centre: You'll receive full training, and the work is very rewarding and only requires 6 hours a month.

Democracy

GetUp is working towards a thriving democracy in Australia led by the values and hopes of everyday people. They envisage a fair, flourishing and just Australia.

Join the campaigning community. GetUp members come from every walk of life and campaign on issues that members care about in the field of environmental justice, human rights, economic fairness and democratic integrity. You chose the issues you want to work on.

Gender equality

YWCA Australia is a women-led organisation that achieves positive change by providing advocacy, programs and services for women, families and communities. There are 12 YWCA associations thoughout Australia.

You can visit your state's YWCA organisation's website to register your interest in volunteering. Opportunities can arise thought the year, for example volunteering at a fundraising event or participating in an advocacy campaign.
| | | |
| --- | --- | --- |
| Climate control | Climate for Change is a volunteer-powered, not-for-profit organisation on a mission to increase the number of people concerned about, and prepared to act on climate change. | Sign up and host a conversation for change. It starts with a host who can invite friends into their home - conversation is focused around climate change issues. The host will provide food and drinks and a trained facilitator does the rest! |
Supporting the homeless


Lighthouse Foundation provides homeless people from backgrounds of long-term neglect and abuse, with a home, a sense of family and all-around-the-clock therapeutic care. Through their Lighthouse experiences, young people can heal, learn again to relate to others and start to rebuild their lives.

Interested in joining a committee? Each Community Committee supports a specific Lighthouse home, its young people and carers.
Fundraising: Each committee organises approximately four fundraising ventures each year including; dinners, trivia nights, golf days, football clinics and BBQs raising funds to support their home's ongoing operating costs. 
Emergency services

State Emergency Services (SES) is an Australian volunteer organisation that provides emergency help during and after declared disasters, with each state having its own service. The (SES) respond to natural disasters, such as; storms, cyclones, earthquakes, and floods.

 

 

What volunteers do and how to join: Volunteers make themselves available for call out to emergencies when required, depending on their individual skills. There are many roles that volunteers can participate in. Be sure to check your residing state below on opportunities you maybe interested in. 
Community health and education

Nutrition Australia is a non-profit community-based organisation that aims to promote the health and well-being of all Australians. The range of services offered by the organisation include; food industry consultancies and menu assessments.

 

 

Why become a volunteer?  Working with the organisation will give you the opportunity to expand your skills in a wide range of areas, and will give you valuable insight into the operation of a health and well-being based non-profit organisation. Some examples of services offered that volunteers can get involved with include: displays, workshops and seminars.

You may choose to get involved in one off events, short-term specialist projects or long-term roles.
---
It's important that you choose a role that's a good match for you
Volunteering is a wonderful experience and not only does it sharpen your talents but can also give you a taste of working in the industry of your choosing. It also grants you the opportunity to work outside of the box, by adapting work fields not necessarily related to your course. Volunteering can help broaden your horizons.
Here are a few questions you should consider:
What are my motivations for volunteering?
Is there a cause that is close to my heart?
Are there particular skills I want to contribute or learn?
How much time can I commit?
A useful resource is the Volunteering to Learn Good Practice Guide for Students. This covers how to find out about volunteering opportunities, insights about volunteer-involving organisations and identifies common challenges and what might be done to overcome them.
You can also download our powerpoint on student volunteering for advice on how best to approach a nonprofit.
---
Be a changemaker & make the most impact
The key to being an intuitive volunteer is to trust yourself, have fun and enjoy the process!
---
FAQs for Students
Time
Money
Transport
Placement
Skills
Causes
---
Start your search
Your state's peak body for volunteering has a search function that can help you find your volunteer role.
It's a great place to start. Try looking through a list of different volunteering areas and see if anything seems suitable. Use the advanced section of searches to help narrow things down to the particular causes you find meaningful.
There are plenty of opportunities to stand alongside causes for equality, provide support to people struggling in challenging situations or be part of the development and maintenance of services in the community.