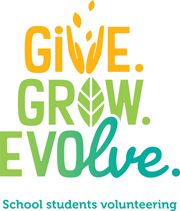 By introducing volunteering concepts and experiences into school curriculum, students achieve significant benefits to their learning, wellbeing and development.

These benefits include learning work and life skills, developing empathy for others, enhanced feelings of personal worth, finding their purpose and making education engaging and meaningful.

This information session will provide staff with support to implement the departments new online student volunteer – teacher toolkit. The toolkit has been developed to support educators in embedding volunteer principles and practices into everyday classroom activity. The tools are on the internet at https://www.education.sa.gov.au/parenting-and-child-care/volunteers/student-volunteers

We'll take participants step by step through the stages of the toolkit and share templates, lesson plans and a wide range of information to help build on volunteering work that students are already doing or which will help to create a new volunteer program that links to the Australian curriculum.
In keeping in-line with the theme of helping others and student volunteering, we are hosting this session for the first time at Cafe Outside the Square, 44 Whitmore Square Adelaide. Cafe Outside the Square is a social enterprise, paying it forward to members of the community who are homeless. The cafe is located next door to the Vinnies Men's Shelter in Whitmore Square.