Interested in the environment, working with wild life or supporting a good cause whilst getting some event experience?
Murdoch University will be running three fun volunteer ventures to celebrate NSVW17. Every venture allows you to volunteer alongside a friend, meet other Murdoch students and accomplish something meaningful. The three ventures include:
Inter-University Tree Planting – Saturday 12 August (9:30am – 1:30pm)
Represent Murdoch at the annual Inter-University tree planting event for National Student Volunteer Week! They will be helping to rehabilitate the beautiful Lake Claremont alongside students from all of the other universities around Perth. Lunch will be provided and transport to and from Murdoch, so all you need to do is bring yourself!
Students who would like to make this world a little greener, meet some people with similar interests and celebrate student volunteering in style, they encourage you to get involved and sign up.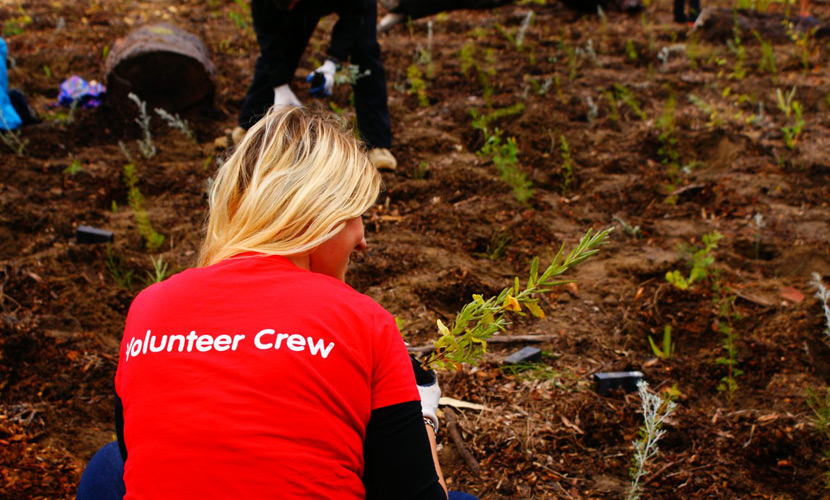 ---
Native Arc: Work For Wildlife – Monday 14 August (9:00am – 3:00pm)
Help out the local wildlife refuge with some projects they have! They will be cleaning out cages and keeping the gardens tidy. Once the hard work is done, meet some of the amazing animals up close, including baby joeys! They will also learn a little about the issues facing native wildlife in Australia today. Transport from Murdoch and lunch will be provided.
To get involved, sign up here.
---
RedKite Event Raiser – Friday 18 August (1:00pm – 5:30pm)
Taking place at Perth Convention and Exhibition Centre, this will be an exciting opportunity to assist with Redkite's signature fundraising event. Redkite is an Australian cancer charity providing essential support to children and young people with cancer, and the family and support network who care for them. Murdoch University will be helping with the set up of the event, getting it looking great for the evening to follow! Food and transport to and from Murdoch will be provided.
If you would like to support the fight against cancer and get some event experience, you can sign up here.