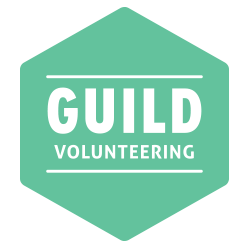 This year Guild Volunteering, has a jam-packed schedule of events planned for our favourite week of the year, National Student Volunteer Week!
We will begin by joining all of the other fantastic universities in WA for our 5th annual Inter-University Tree Planting Day with the Friends of Lake Claremont. This event will be the first of many, from opportunities to get involved in some volunteering, to recognition events celebrating what our volunteers already do! Read on below for a detailed overview of our week, or head to our Facebook page to keep updated!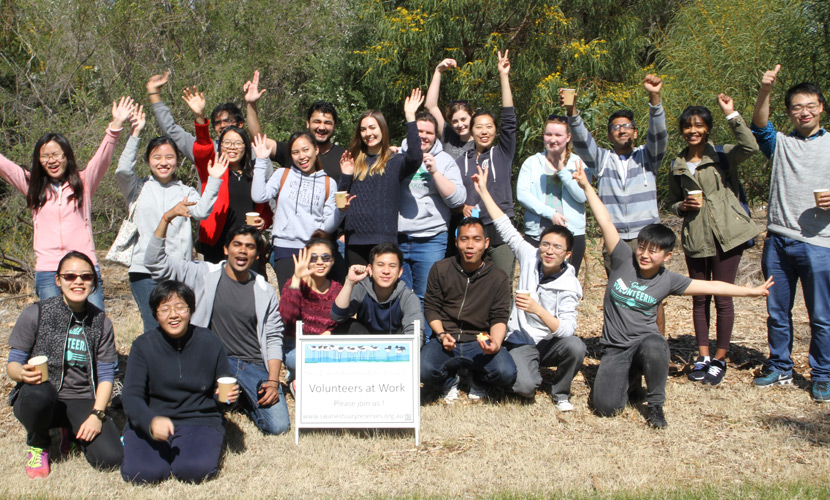 ---
Monday:
Come on down to the Guild Volunteering office and take part in our Micro Volunteering program. Running every Monday during Semester from 1-3pm, Micro Volunteering brings the goodness of volunteering to campus in a bite sized way! Whether you're a new or seasoned volunteer, you are welcome to come along, and help us kick off National Student Volunteer Week in style! Want to find out more about Micro Volunteering? Check out their Facebook page here.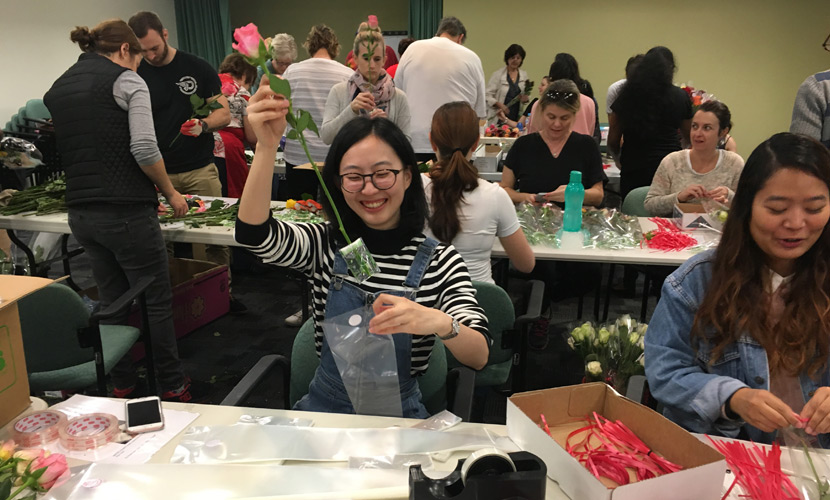 We recommend you also keep your eyes on our Guild Volunteering Facebook Page today for the announcement of the shortlist for our inaugural National Student Volunteer Week Student Volunteer Awards!
---
Tuesday:
On Tuesday we are bringing together student leaders from some of the many volunteer-involving organisations, clubs and initiatives at UWA to discuss different perspectives and practices in volunteer management. Discussions will be facilitated by professionals and researchers working in Volunteering, and the event will provide students with the opportunity to share the knowledge they have gained through their own hands-on experience managing volunteers and volunteer initiatives.
---
Wednesday:
Interested in finding out more about science-related volunteer roles? As this week is also National Science Week, Guild Volunteering will be joining the UWA Science Union at the UWA Science and Careers Fair, sharing opportunities for science-lovers to give back!
But that's not all we are doing today! We will also be partnering with UWA's student-run Public Affairs Council (PAC) as part of their Social Justice Week event schedule, hosting a Pop-Up Volunteering session in support of HDStreetwise, an organisation who provide a range of services to people experiencing homelessness.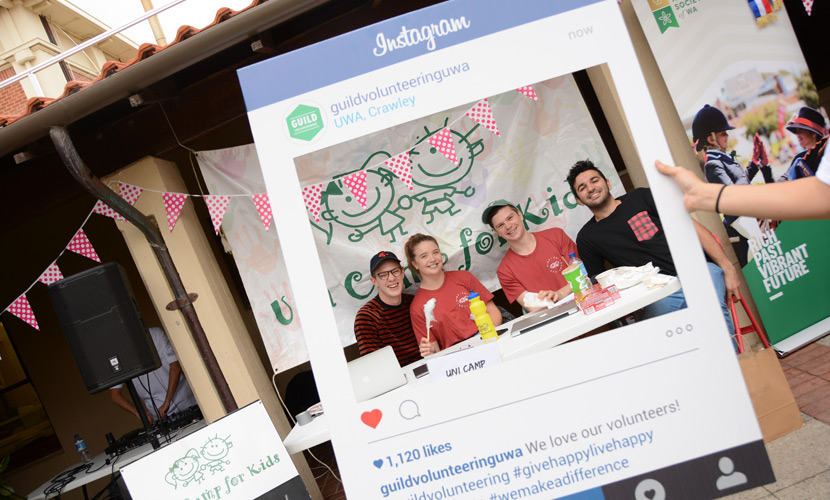 ---
Thursday:
Join us as we celebrate the contribution our student volunteers make to the community at our first Volunteer Recognition and Awards Evening. Hosted at the Cullity Gallery at the UWA ALVA campus, this free event is for all of our UWA student volunteers, and valued community partners.
The attendees of this event will be lucky enough to get an exclusive preview of the University Dramatic Society's 100 Year Anniversary Exhibition, whilst enjoying some free food, drink and music. We will also be announcing the winners of our first-ever UWA Student Volunteer Awards. We have some amazing nominees for each category, and really look forward to being able to recognise them for the excellent things that they do! Find out more info here, and book in here.
---
Friday:
Today, a small team of our student volunteers are heading out to Darling Range Wildlife Shelter to help some stressed-out rescue joeys get a little peace and quiet, by helping block off their enclosure from prying eyes while they heal! Find out more by visiting our website, guildvolunteering.com and heading to the Event Opportunities tab!