National Student Volunteer Week 2020:
Collective Impact: Give.Grow.Connect
National Student Volunteer Week 2020 (#NSVW20) runs from 10 - 16 August. Celebrating #NSVW20 is an opportunity to acknowledge the impact that student volunteers make through volunteering. 
#NSVW20 is also an opportunity to enable students to try volunteering!
Education providers, volunteer organisations and students all over Australia will be celebrating #NSVW20 through a variety of events, activities and campaigns that celebrate student volunteers and connect young people with opportunities to get involved in volunteering.
There are thousands of students who give, grow, and connect through volunteering. This contribution has a major impact on communities and causes, on both the national and international stage.
"Collective Impact: Give.Grow.Connect" is the theme of #NSVW20. Student volunteers lend a hand and add real value to the community. Together they make a substantial collective impact on Australia. When they give to a community or cause, student volunteers grow and flourish. They gain knowledge and create change. Through volunteering, student volunteers create their own social and professional networks. They connect with peers and people who share their same passion and interests.
National Student Volunteer Week has been celebrated in Australia since 2013.
---
We are closely monitoring the evolving COVID-19 pandemic.
At this uncertain time, we feel that it is more important than ever to acknowledge and promote the value of student volunteering.
National Student Volunteer Week 2020 will go ahead; however, it will be different this year.
We encourage education providers, volunteer organisations and students to embrace technology and offer online activities.
Depending on your state's current restrictions it may also be possible to host smaller in person events that follow COVID-safe guidelines.
By participating in #NSVW20 you can celebrate student volunteers and also support the well-being of students experiencing isolation.
Ideas on how you can participate, including online events
COVID-19 resources for the sector
---
NSVW is all about:
Celebrating, promoting and building support for student volunteering
Encouraging discussion and innovation so that volunteering becomes more creative and impactful
Supporting stronger relationships between the education and non-profit sectors
Building the next generation of volunteers to help the community.
---
View NSVW highlights:
---
Volunteering Queensland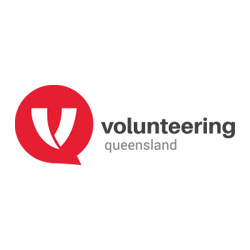 Volunteering Queensland is proud to manage National Student Volunteer Week in collaboration with Volunteering Australia and all State and Territory Peak Volunteering Bodies.
The Australian NSVW concept resulted from Volunteering Queensland's university roundtable which brought together key academics, researchers and community engagement managers from universities across Queensland; including Bond University, CQ University, Griffith University, Queensland University of Technology, and University of Queensland.
Reports on young people produced by Volunteering Queensland include:
Find out more about Volunteering Queensland's work at volunteeringqld.org.au.
---
Volunteering Australia and State and Territory Peak Volunteering Bodies