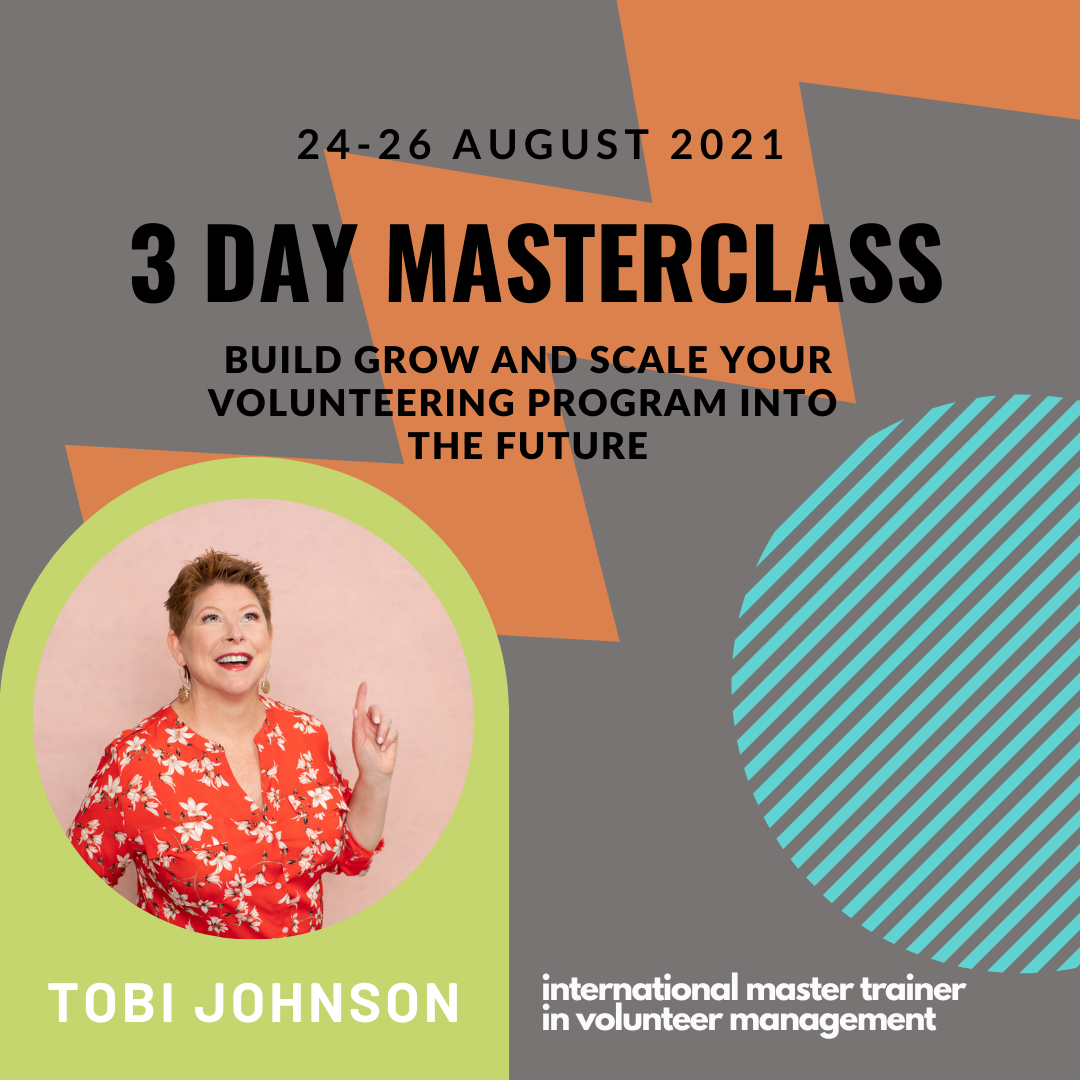 Universities are invited to participate free in this event. For information please contact This email address is being protected from spambots. You need JavaScript enabled to view it.
Volunteers are vital assets to your organisation's sustainability and growth. Now is the time to plan the re-boot and recovery of your volunteer engagement and participation.
Rethink the systems of support your volunteers need now!
Build teams of best-fit volunteers for your organisation.
Use technology to re-engage past volunteers and attract new volunteers.
Create a system for robust volunteer engagement.
This three-day online live masterclass will teach you the key elements for future-proofing your volunteer strategy. The masterclass will clearly define a path for purposeful growth that is realistic and achievable. 

ABOUT THE MASTERCLASS
The COVID-19 pandemic has created massive disruptions in society, health, work, and family life, and has had significant impact on volunteering engagement and participation. The 'new normal' has dramatically increased our reliance on technology for communication and productivity.
How has this impacted volunteering?
How should you be re-thinking your operations in new and innovative ways?
How can you leverage technology to get you ahead?
This masterclass will answer all these questions and more.
While receiving step-by-step live instruction, you will learn how to translate learning into action, through peer-to-peer discussion and sharing.

You will walk away from the masterclass ready to launch a 'next generation' volunteer strategy that gets results with a clear achievable action plan.
To ensure you can get the most out of this masterclass, you will have access to all the course content, including all sessions which will be recorded for 30 days after the event. During this time you will also be able to contact Tobi Johnson directly to ask any questions you have.

This interactive masterclass is worth 6 CPD points.