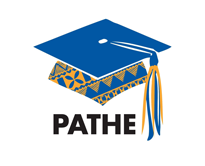 This series of vlogs are in recognition of National Student Volunteer Week. Students from Western Sydney University's Pasifika Achievement To Higher Education (PATHE) program volunteer their time to create short videos aimed at encouraging high school students to overcome the difficulties they may be experiencing at school. These students share a few tips that helped them remain focused on reaching their goals and in turn hope to inspire high school students to keep going.
The students will put the videos together to post on the PATHE Facebook page on. It will also be shared with schools to share stories of growth and of hope to the wider community.
"When one achieves we all succeed"
https://www.facebook.com/pasifikaachievement/