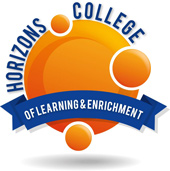 Horizons College will be conducting activities all week such as a beach and park clean-up, a winter clothes stall and a soup kitchen prepared by their Hospitality students to raise money for Vinnies. They will be corresponding with a group of isolated elderly in the community through letter writing to encourage them through this difficult time. They will also be running various activities to raise awareness of the benefits of volunteering in the community and invite guest speakers along to share their personal stories.
About Horizons College
Horizons College are a small independent school for disengaged and disadvantaged young people. They have a tight-knit school community and their focus is participation, respect, integrity, determination, and empathy - all of these aspects can be applied to volunteering! A small group of 15 to 18-year-olds are undertaking a Certificate II in Active Volunteering as part of their studies and they are seeking volunteering opportunities in the local community. They are hoping to plant the seed for students to get the volunteering bug as they believe that the selfless act of giving back to the community is so beneficial, particularly during adolescence. They are looking forward to participating in National Student Volunteer Week activities.