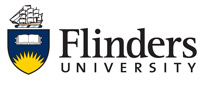 National Student Volunteer Week Morning Tea
Brought to you by the Flinders Careers and Employability Team & Horizon Award
If you are a current volunteer or are interested in volunteering, join us for our National Student Volunteer Week (NSVW) Morning Tea at the Tavern! Help us celebrate all the amazing volunteer efforts around the University and beyond!
Plus, if you are a current volunteer, you will receive an official NSVW Certificate!
For outstanding volunteer contributors, we will be holding a Flinders NSVW People's Choice Award, where Flinders students and staff can vote for the volunteer who they find most inspiring! The winner of the People's Choice Award will be presented with an award and prize at the Morning Tea on Wednesday 14th August.
Light catering provided.