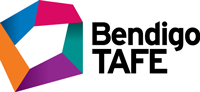 Bendigo TAFE celebrates National Student Volunteer (NSVW) Week with our newest virtual 'vollies' - the Student Working Group, who will support all our international students.
Student vollies will partner with staff to create to a variety of virtual health, well-being and interactive sessions to build upon our online campus communities. To kick-start this great collaboration, a virtual vollie welcome and thank you will be held during NSVW.
Our student vollies jumped early into their student leadership roles by welcoming incoming international students at mid-year virtual Orientation. They shared their student journey and cultural experiences to their peers, with an invitation to join them as new student vollie members.
Our local council, City of Greater Bendigo has also thrown their support behind NSVW by offering for a second year running a spot for our student vollie article in their youth magazine, Ambedo.
NSVW also gives Bendigo TAFE the opportunity to deliver appreciation certificates along with a big THANKS to all our student vollies, who continue to volunteer and support their communities.
https://www.facebook.com/BendigoTAFEonline/
https://www.instagram.com/bendigotafe.rto_3077/